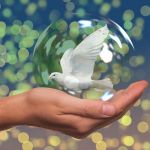 An emotional roller coaster is likely in November, especially given increased societal tensions after an unprecedented level of hate-fueled violence has unfolded. To be sure, this is the dark side of humanity and it's surfacing for healing on a big scale. It's playing out in small to big towns, in business, in social circles, online, and in political debates ahead of key elections such as those in the US on November 6. Continue reading for insights on how to optimally respond to these energies and what you can do to connect with positive potentials.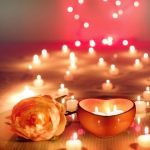 Right about now you may be wondering how much more intense and surprising life will get. We've been on a wild ride of both intensity and surprises. The last part of October is no exception. Still in Venus retrograde and currently influenced by a powerful full moon, relationships of all kinds are now taking center stage. Meeting a new partner, or improving a current relationship are two ways this energy can play out. Continue reading for insights on optimal use of these moments.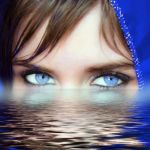 We live in times when the elite are at the helm of power structures and the ordinary person can feel left out or disregarded. Sometimes a person may start to doubt that he or she can make a difference in the future course of our world. Likewise, a person may be conditioned by self-doubt, not trusting in his or her abilities to achieve meaningful things on a personal scale. The result may be apathy, lack of motivation, or perhaps self-sabotage when pursuing a goal - the person then falling short of their soul's potential. This does not have to happen. This is not how we are naturally wired as divine changemakers! Continue reading to understand the connection between DNA, empowerment, and expression of soul purpose.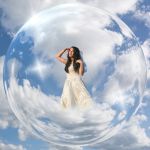 As increased levels of craziness play out in our society, we have an opportunity to look deeper within ourselves to reflect on what we want to create, what we value, and what we can do to build bridges rather than walls. There's a silver lining to these moments, too - our being stirred out of complacency to consider our starry roots and larger purpose for being here now. Continue reading for examples.