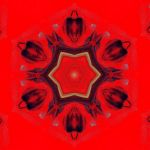 As we go into the last days of July, it's helpful to reflect on the past couple of months of roller-coaster energies. If you're like most of us, you've felt challenged by the continual parade of intensity and escalated emotions. Ironic, you might say, to feel the impact of these things so much when we're in a pandemic and less tangibly engaged with the outside world. Energy is energy, however, and we can't escape its effect by being less social. Continue reading to understand both your opportunities now and some welcome energetic relief coming Tuesday.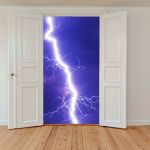 Our eclipse season comes with key opportunities for breakthroughs and looking at our lives in new ways. These opportunities are not linear or automatic. They are quantum, accessed over time through our own consciousness, understanding, and effort. Symbolically, think in terms of a door that shows us the way forward. There could be a door in front of us, but if we don't see it or don't ask what it means, we can sabotage our own potential. Continue reading to better understand how this applies to you.
If you're like most of us, life in 2020 seems like a series of endless twists and turns and at times like you're trapped in a construction zone. Certainly with the global pandemic, the energy of uncertainty and unknowns is ever-present. When we temporarily forget that this is global rather than personal, we can feel frustrated or even angry that our "normal" vanished. Even our sense of time has shifted. Continue reading for context and suggestions.