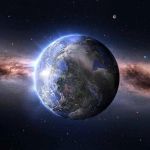 Imagine you're on a path you haven't traveled before and the scenery ahead is getting less and less familiar. To begin with, this path is brand-new to you. Regular norms of navigation don't apply. And now, with each step, you are becoming increasingly disoriented and anxious, even wondering if you took a wrong turn. It's feels eerie. You then start doubting yourself and your ability to find your way. You next become numb as you're unable to self-assess your situation and what to do next. Any of this sound familiar, reminding you of what it's like to be alive right now? Continue reading for context and remedies for this in-between state we're in now. I say "we" for we're all in this together, each of us having our own unique experience of society's meltdown.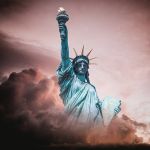 In these moments of chaos, division, and global climate of dissatisfaction, our conditioned instinct is to long for certainty and some semblance of normalcy. We are wired to be more comfortable with the status quo, even if we could create a better reality. Energies of 2020 have upended our habits and push us to evolve. A big lesson involves challenging our assumptions. Continue reading to understand what this means in your life and how it changes our outer world.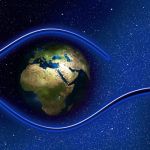 Our outer world and daily lives are now subject to erratic ups-and-downs, as part of the reconfiguration of society for a more loving world. Change is messy and we need lots of it to create a world that works for everyone while sustaining our planet. Mega change was well underway before 2020, and the pandemic escalated the pace by leaps and bounds. There is a massive spiritual awakening occurring, though you might not notice it if you watch the news. In this article I outline key themes and things to pay close attention to. Facts and truth matter, including higher truths about what's unfolding. Continue reading to better understand our dilemma of making sense of the nonsense.