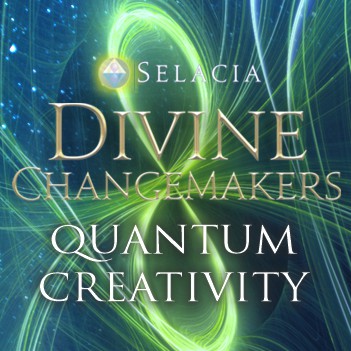 Divine Changemakers: Quantum Creativity
4 Week Virtual Online Course - start at any time!
Quantum Creativity for Divine Changemakers
Created for these uncertain and fast-changing times – with essential tools and energetic support needed to break through creativity blocks and embody your fearless, empowered self. This course in the series provides a solid foundation for mastery of feelings and inner fire. It includes specific tools designed to awaken high-level creativity needed for these times. Various types of process – including use of sacred ceremony and healing tools like crystals and essential oils – will be incorporated into this course. Themes addressed include: personal-spiritual, abundance-money & situations, life purpose-work, relationships-love. Weekly emails and group calls are supplemented by weekly 1-on-1 interaction-support from Selacia and The Council of 12.